If you are wondering about the sudden rise in your electricity bills over the last few months, it is because of the soaring electricity prices and fuel costs due to the normalization of working and learning from home. There has been a significant increase in power consumption as we are spending more time at home, and this is only natural.
Certainly, this has driven up the operation costs for most businesses and the surge in electricity bills went up to as high as 300% of the original rates for some.
Separately how many of u hit by SP electricity cost in OCT bill? Mine went up 0.1224 to 0.4037. 3 times… and by the thousands! Its MAD. Who can we raise this unprecedented, skyrocketed cost in overheads?
– a business owner who was hit by the electricity bill surge
While many are upset over the escalating electricity pricing, most of the power consumption that are driving the prices high are necessary and there is nothing we can do about it. Amidst these, Straits Times has shared 7 ways to save electricity at home to help us adapt to the new prices.
It is more important now than ever to cut back on power consumption, and there are many common energy mistakes when we can save on electricity usage during business operations.
These common energy mistakes include:
Forgetting to close the doors of a cold storage
Old and dysfunctional equipment
Charging of devices beyond 100%
Low priority for HVAC (Heating, ventilation, and air conditioning) maintenance
Incidentally, our ThermoCare Temperature Monitoring System can help with some of these situations.
Our sensors are powered by batteries, portable, designed to be independent of external power sources and easily read the temperature from wherever it is placed. Hence, there is no need to worry about charging or installing the sensor within the proximity of a power point.
The dataloggers is AC powered, requires connection to the internet, and nothing else. The dataloggers are configured to retrieve data from our sensors, no further configurations are required after powering the dataloggers.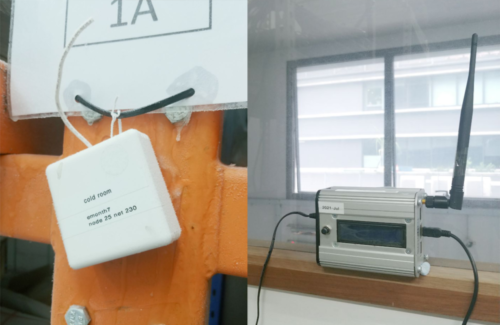 With a real-time temperature monitoring system and 24/7 alert, notifications will be dispatched as soon as the temperature deviates for too long which could indicate that the door of the cold storage is left opened for too long or that the cooling system is down.
As the dataloggers and sensors are easily installed, they are just as easy to remove as well. Allowing for an easy replacement of hardware in case of failure.
While there is nothing we can do about the rising electrical bills, perhaps we can start to monitor our energy consumption and save wherever possible, not just for cheaper bills, but also for the environment.