Instant PTT (Group & Private)
Text messaging & file sharing
Unlimited users & groups
Live GPS tracking with breadcrumbs
Emergency alarms with panic buttons
Carrier agnostic
Walkie Talkie, Application & Dispatcher
The MPTT platform consists of the mobile app, dispatch dashboard, and walkie talkie devices so your team can transmit voice, data, and send emergency alerts with the push of a button.
The mobile app and dispatcher dashboard works in tandem to ensure that on-the-ground workers and managers are able to stay connected through instant voice communication; or what we call Walkie Talkie communication.
Managers are able to view workers' location and exchange photos to understand what is happening at the site of operation via the dispatcher, while the workers are able to communicate with fellow workers and managers via the mobile app amongst the many other features.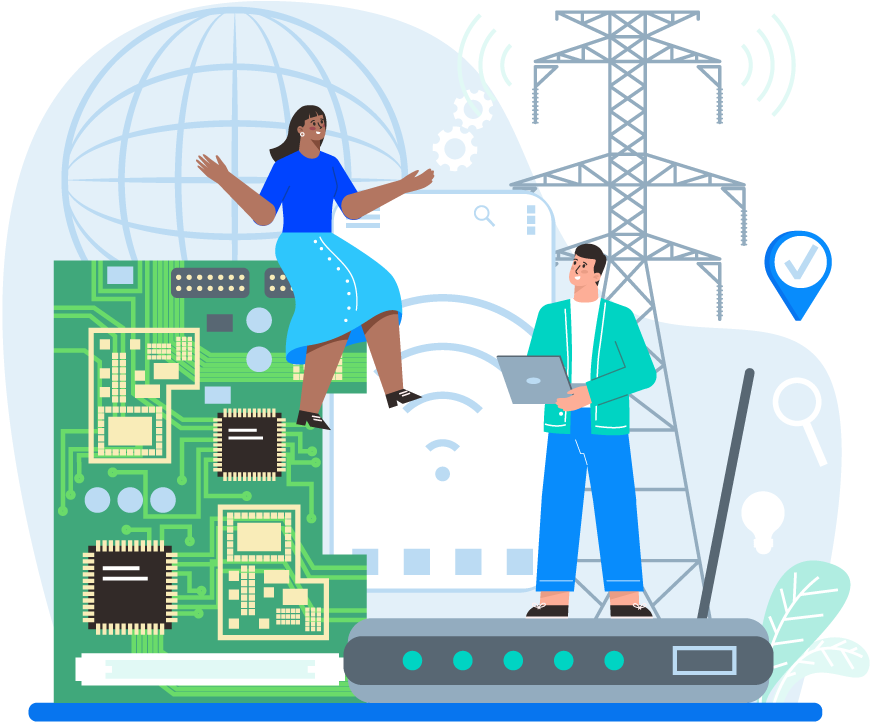 Watch the our promotional video below to understand more about our solution!
Click on the use cases below to learn more!