Datalogger
Records temperature reading
Does not measure temperature
Thermometer
Does not record temperature reading
Measures temperature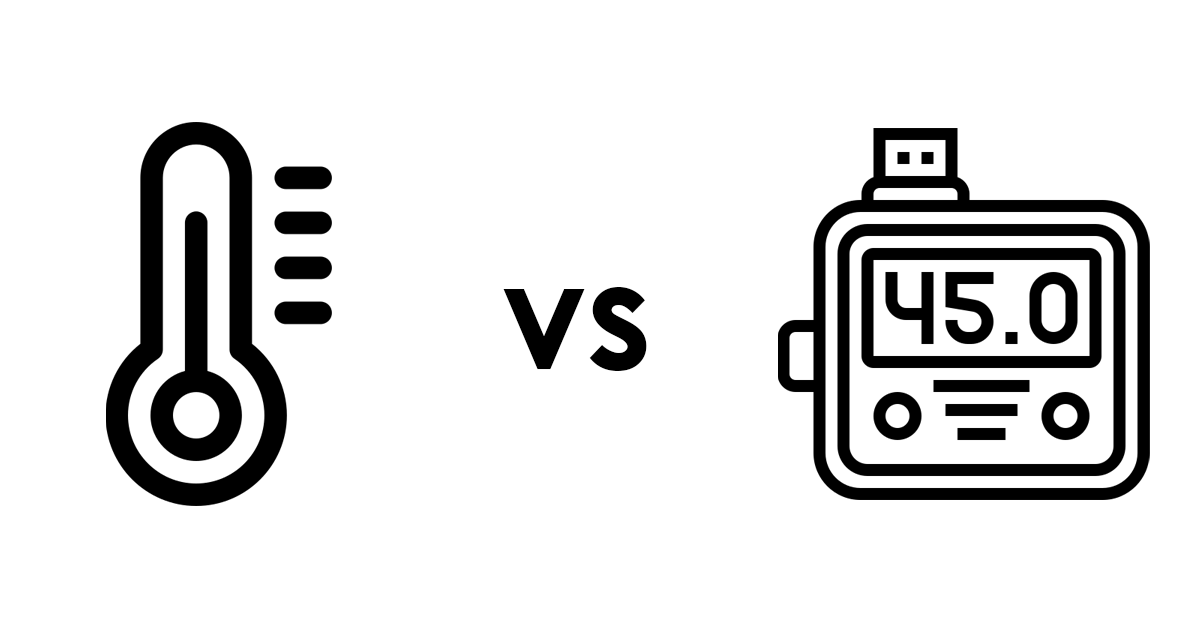 A Datalogger is tool designed to collate various data (temperature, humidity, etc.) over time and they are generally open to interface with 3rd party software to provide value added services such as alert notification or presenting a visual feed of the real time temperature reading from the recorded readings.
A traditional Thermometer is a tool capable of only measuring and indicating temperature. With the advancement in technology, Temperature Sensors are created, and they essentially serve the same purpose as the Thermometer – to measure temperature. Temperature Sensor however, functions differently from a Thermometer and they can relay the temperature readings to a datalogger.
Hence, the temperature sensors and dataloggers are usually designed to work in tandem to form an automated round-the-clock temperature monitoring system that captures the temperature reading in real time and record them in a log. The log can be extracted in real time for processing and presented in the form of a dashboard that makes sense for the end user to monitor the operation environment status.
This is essential to businesses that holds assets of significant value that are sensitive to the environment. If there is even the slightest change in the environment, the assets may be destroyed or depreciate in quality e.g., fish rotting due to a damaged freezer that the company is unaware of. Common companies that employ a temperature monitoring system are from the Food & Beverage, Healthcare, and Logistics industry to name a few.
The transition from designating manpower to pen down temperature readings on a paper from a thermometer to utilizing dataloggers and temperature sensors helps to cut back on operation cost in the long run by reducing the amount of man effort required and safeguard the assets via alert notification to the users.
Datalogger Solution = Automated | Traditional Thermometer = Manual
In conclusion, try not view the datalogger apart from a thermometer, but think of both the datalogger and thermometer as a part of a complete temperature monitoring solution.